In the Islamic religion, there is the existence of cultural tolerance.
Islam gives up chances for cultural dialogues that are intricate enough to be integrated into a unique "blending" of material cultural patterns that are governed by the spiritual spirit of Islam in its cultural interactions in diverse locations. Respecting local culture or customs is one approach for Muslims to penetrate new territory without resorting to violence. Islam is also a flexible religion in the sense that it may tolerate local culture as long as the Islamic creed remains unchanged. Due to an awareness of local culture or architecture, tolerance for local culture may be demonstrated in the application of diverse architectural types and styles.
In terms of Islamic finance. There is an ever-increasing growth in the adoption of Islamic banking practices around the world. To advocate for this international financial development there has been an existence of the Shariah Advisory Council which is made up of professionals from many disciplines whose aim is to ensure that firms asking for Shariah Compliance Approval satisfy the requirements. With the stated objective of developing Islamic banking and financial interests, the council is primarily active in China and Hong Kong.
The emergence of Chinese Mosques.
The majority of followers of Chinese preachers and congregation members in Chinese-style mosques are non-Chinese Muslims, therefore Chinese Muslim culture is generally favorably welcomed by many local Muslims. However, this does not always imply the dismantling of ethnic stereotypes, such events contribute to a more positive image of Chinese among the general community. I would say that the popularity of Chinese preachers and Chinese-style mosques is a positive indication of Asia's current embrace of inclusive Chinese cultural representation, in which Chineseness is no longer a symbol of exclusivity, but rather a common history shared by all Asians.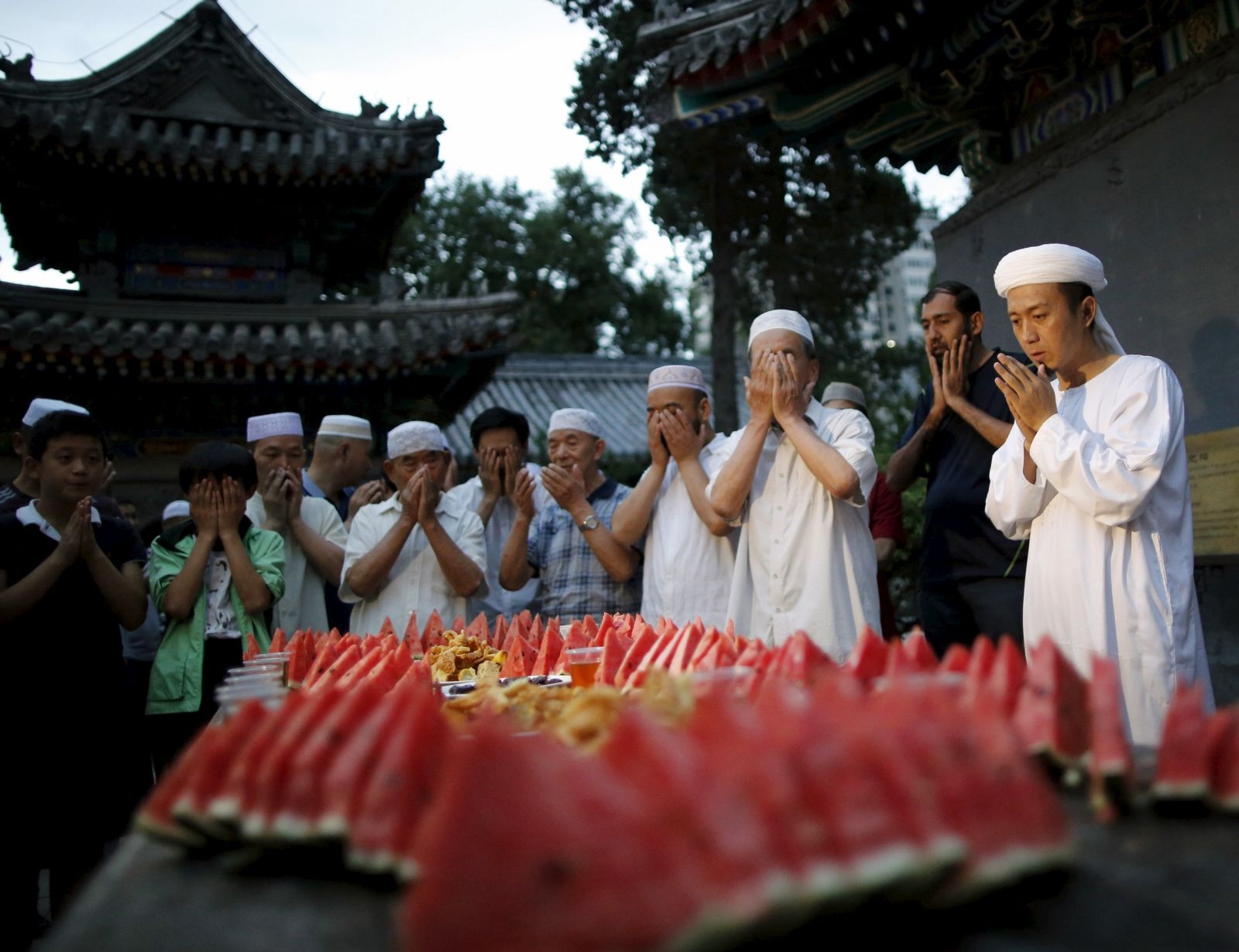 In terms of operation, Chinese-style mosques become contestation zones for different Chinese Muslim identities.
Chinese Muslims from various areas of life negotiate not just Islamic and Chinese identities, but also a wide range of Islamic and Chinese customs at the mosque. This is undoubtedly a type of daily hybridization among Chinese Muslims that emphasizes organic variety and suggests flexible identities. The Cheng Hoo Mosque is both a holy and a social place, enjoyed by all ethnic and religious groups, thanks to its inclusive architectural features and socio-religious activities.
The Rong He Mosque in China is an example of cultural fusion.
The Rong He Mosque is an architectural masterpiece that combines Islamic and Chinese influences. The architecture of the Rong He Mosque has a new architectural character as a cultural mix that can accommodate Chinese Muslims and indigenous Muslims while providing the tranquility of places of worship that promote cultural tolerance. The Chinese ethnic socio-culture in the region around the Rong He mosque inspired this cultural blend. Mosque design incorporates aspects of Islamic and Chinese culture into the mosque's aesthetic features, including both external and interior shapes and decorations.
Chinese Involvement in Muslim Book Culture.
Throughout the ages, China's connection with Muslim book culture has taken on many kinds of participation. Through the written word in Arabic or Persian and a common love of manuscript culture, works traveled across Asia, uniting geographically distant groups of readers. According to the available evidence, China was primarily a consumer of Arabic and Persian literature, and to a lesser extent, a creator.
However, it can be contended that China played a productive role in the progression of Muslim book culture, from its glory days under the Mongols and their descendants through the seventeenth and eighteenth centuries, in aspects of calligraphic styles, page formats, glossing methods, and even the emergence of print.
Conclusions.
Since at least the thirteenth century, a plethora of Arabic and Persian manuscripts have made their way into China, where they have been scrutinized by Chinese academics. China was incorporated into the larger Muslim book culture of Asia by employing a shared canon of Arabo-Persian literature.
China's involvement in Muslim book culture is a unique example of cross-national intellectual collaboration. It illuminates the link between knowledge production sites and satellite locations of information absorption and integration, as well as the negotiation between the Arabo-Persian literary heritage and local cultural trends.
The inclusion of Chinese Muslim cultural practice demonstrates that cosmopolitan ideals and identity claims do not have to be mutually exclusive and that many cosmopolitan practices may be "based" on the realities of specific cultural communities. Nevertheless, a deeper look at the popularity of Chinese Muslim preachers and disputes over Chinese New Year festivities may raise concerns about their cultural identities' cosmopolitan potential. Some Chinese preachers utilize Chinese cultural symbols strategically in their sermons to emphasize Islam's universality and to "perform" a hybridized form of Islam.
In these circumstances, some Chinese Muslims have positioned themselves in an advantageous position to promote an inclusive Chinese culture while also advocating for a tolerant Islamic religion. Many Chinese are in favor of the specific manifestation of Chinese Muslim cultural identities because it helps to reaffirm their minority status and promotes a positive image of ethnic Chinese among local Muslims.
Final Considerations Regarding Chinese Muslim Culture.
There are three considerations, nevertheless, that should be noted. To begin with, the inclusiveness of Chinese Muslim culture does not ensure a decrease in economic divisions, racial injustice, or religious conservatism. Second, while Chinese Muslim cultural identities accept 'cosmopolitan' ideals in general, not all Chinese Muslims are equally 'cosmopolitan;' some are antagonistic to both their previous religions and cultural heritage. Third, such "cosmopolitan" behaviors are not new but may be dated back to pre-colonial and colonial interactions between Islamic, Chinese, and indigenous cultures.
The rise of Chinese Muslim cultural identities in "modern" Asia demonstrates that a type of Islamic reverence that is both forceful and inclusive is emerging as a result of the mediation between rising Islamic religiosity and existing cultural variety.